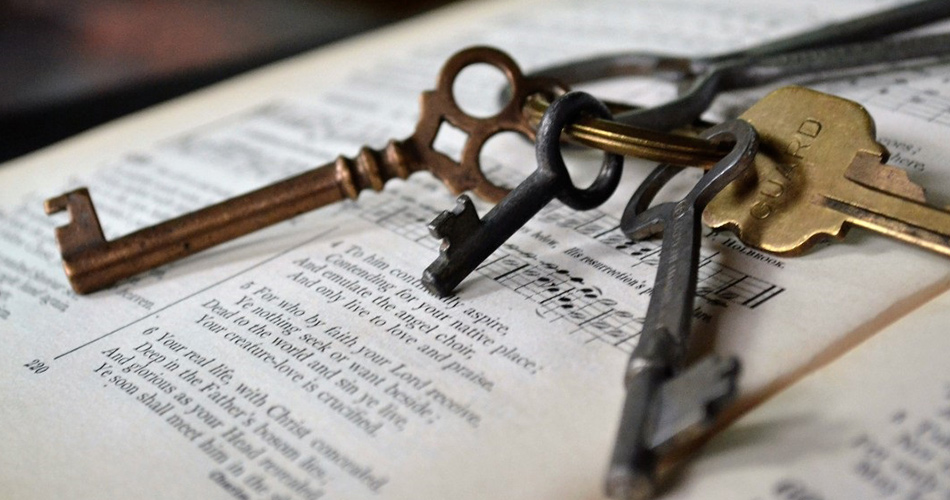 In today's technologically advanced world, where automation is the 'in' thing, all devices are networked, making it easy and convenient to control many devices in your home or business remotely. This includes electronic door locking systems and other solutions that control the access and flow of people to a secure area, building or facility.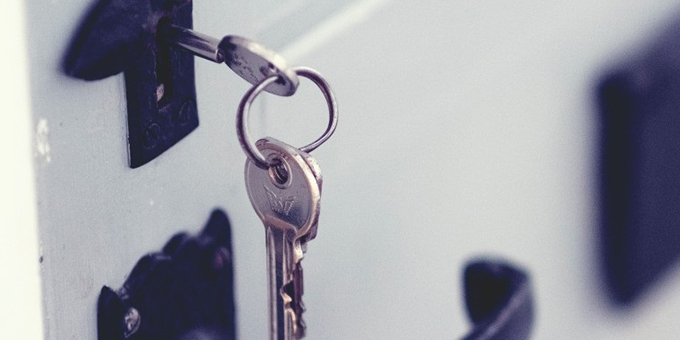 This is very relevant across all industries. Let's take the example of a sports stadium. Maintenance workers may require access to concessions areas and VIP rooms, but not to practice fields or medical facilities. Take the case of a healthcare facility. An employee may have access to the patient floors and public areas depending upon his responsibility. But he may not be given access to the medications and controlled substance areas on his access card. With digital innovation, even our ever present smartphones can hold access credentials, making ID cards unnecessary.
But this onslaught of new technology also comes with its own drawbacks, like the high cost, complexities in implementing and integration, and also the vulnerability to hackers. In an old structure, like a plant, losing critical keys runs up a lot of costs. You immediately change all locks and keys or install a digital system, making it an expensive process to ensure security. In such instances, standalone systems provide a safe and accountable solution.
Despite the leaps in technology, keys are irreplaceable as they offer the most cost effective solution to locking up anything. But they can often be hard to track and manage. You see them hanging on hooks behind the security guard or in a locked drawer of a manager's cabin. And often it's misplaced or lost by the staff, endangering safety and security of personnel and assets. Hence a basic key management system, comprising a key cabinet, key locking device and a monitoring system goes a long way to protect and monitor the usage of card keys, mechanical keys, and other essential things such as mobile phones or important documents. In places requiring top security, they can install a sophisticated key control system with access permit only through multiple factors/parameters like biometric scanners and PINs. Like in Correctional facilities, by ensuring we protect these keys, we get the convenience of digital access control with the security of physical keys.
One pioneer in this field is Traka. Traka systems not only make sure only authorized users are allowed access to the key cabinet and only to pre-authorized designated keys, but it also automatically records when a key is used and by whom on a database.
But what sets Traka a league ahead of the rest is one of its key features – the iFob.
The keys or keysets are permanently attached to the metallic iFob that contains a unique ID. Each iFob has a unique identity because of this, effectively electronically tagging the keys. The iFobs (with its attached keys) are inserted into its individual slots in the key cabinet.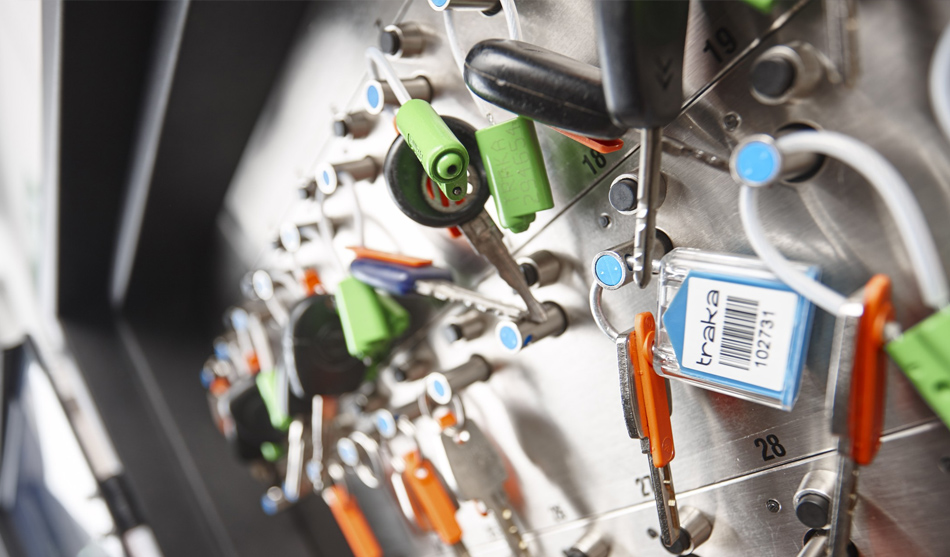 One need not label the keys anymore and since only authorized users can access the keys, they don't need to be guarded all the time yet are accessible around the clock.
Knowing the identity of approved key holders, what keys they carry and have access to, and when they use these keys are all important pieces of information that could help in keeping the environment secure and safe. A key management system is tamper proof, hence improving the safety and operational security of an organization while still being convenient and affordable.